Engineering Manager, Ongoing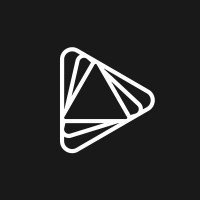 Alloy Online
Software Engineering, Other Engineering
New York, NY, USA
Posted on Saturday, August 19, 2023
Alloy is where you belong!
Alloy solves the identity risk problem for companies that offer financial products by enabling them to outpace fraud and confidently serve more people around the world. Banks and Fintechs turn to Alloy to take control of fraud, credit, and compliance risk, and grow with the clearest picture of their customers.
Through our values: Be Bold, Get Scrappy, Collaborate, and Celebrate Our Differences, we are creating a workplace where you can grow, thrive, and belong. See how we've been continuously recognized and named one of Inc.Magazine's Best Workplaces, Forbes America's Best Startup Employers, Best Fintech to Work for by American Banker, year after year.
Check out our investors and read more about us here.
About the team
Alloy operates in a hybrid-work environment. We look to foster collaboration and community by having our local employees onsite twice a week, and remote employees onsite once a quarter.
The Ongoing team is a mix of Backend, Frontend, and Data Engineers and they focus on enabling decisioning post account opening. The team is responsible for creating and maintaining that decision capability in a scalable way that solves our customers needs for compliance, fraud and credit monitoring. The team is very product-driven and even works directly with clients to design solutions.
What you'll be doing
The Engineering Manager's responsibility is primarily their team. They need to be able to balance their three key responsibilities: recruiting and hiring great people, developing and mentoring each person that reports to them, and assisting their team to build and ship the best product by whatever means possible.
As the Engineering Manager, you'll:
Create, track, and manage our engineering team's metrics and KPIs - think Accelerate's "Four Key Metrics"
Hold weekly 1:1's and support the professional development of team members
Support the happiness and productivity of the team alongside our values: to collaborate, be bold, get scrappy, and celebrate our differences.
Drive code review, QA, release, and continuous deployment processes
Manage agile projects in conjunction with our Senior Leadership Team to improve the platform our product is built on
Communicate technical and product decisions to the right people, resolve blocking issues, and keep our development machine humming
Embody technical ownership and spread that through your team to ship great features that everyone can be proud of
Improve the quality, security, and performance of the product through the work your team does and how you prioritize work that isn't directly client-facing
Who we're looking for
Engineering Managers at Alloy are facilitators, not dictators. You need to have the technical and managerial knowledge to help your team succeed and foster a collaborative work environment across all the other teams, both in engineering and elsewhere. We think the best way to set you up for success in this position, you should have:
6+ years of engineering experience, at least 2 of which should be in an engineering leadership position
Agile project management skills: experience leading sprint planning and execution
Experience with mentorship and helping engineers grow to achieve their career goals
Technical credibility:

intermediate-to-expert capability writing full stack Javascript and/or Python (our core languages)
Ability to give thorough code reviews and help engineers solve bugs
Experience with AWS infrastructure
Experience with highly scalable and highly available application architectures

Experience recruiting and hiring
Excellent written and verbal communication skills
Humble - agrees with the philosophy of servant leadership; you lead by pointing people in the right direction and being there to help support them along the way, not by micromanaging or demanding
Must be local to Greater New York City
Extra credit:

Experience in high-growth product companies
At Alloy, we strive to attract & retain talent by providing compensation that is competitive with other organizations of our size & stage. We are committed to ensuring each candidate has what they need to be successful in their role with a balanced range of compensation, equity, perks & benefits. We actively share our compensation philosophy with employees, with the goal of fostering open and honest dialogue. Finally, we work to administer our philosophy and drive consistency in order to promote equity and monitor the fairness of each outcome.
The following range is based on the scoped level within the organization and only for highly targeted geographies: 206K - 230K
Benefits and Perks
Unlimited PTO and flexible work policy
Medical, dental, vision plans with HSA (monthly employer contribution) and FSA options
401k with 100% match up to 4% of annual employee compensation with immediate eligibility and vesting
Eligible new parents receive 16 weeks of paid parental leave
Home office stipend for new employees
Health & wellness monthly stipend
$1,000 learning & development annual stipend
5 free teletherapy sessions and Headspace membership
Well-being benefits include access to Carrot, Cleo, OneMedical, Gympass, and more
We're a lean team, so your impact will be felt immediately. If this all sounds like a good fit for you, why not join us?
Alloy's Covid-19 Company Statement
Alloy does not require employees to be vaccinated against Covid-19, but vaccination or testing may be mandated by the relevant local laws with which the company will comply. If this position involves contact with third parties, attendance on-site for events, travel, and/or work in our New York City offices, those actions will be subject to any relevant local laws, venue or customer requirements, or travel requirements regarding vaccines or testing (and exemptions thereto).
How to Apply
Apply right here. You've found the application!
Alloy is proud to be an equal opportunity workplace and employer. We're committed to equal opportunity regardless of race, color, ancestry, religion, gender, gender identity, parental or pregnancy status, national origin, sexual orientation, age, citizenship, marital status, disability, or veteran status. We are committed to an inclusive interview experience and provide reasonable accommodations to applicants with visible and invisible disabilities. We encourage applicants to share needed accommodations with their recruiter.