Vice President, Financial Planning and Analysis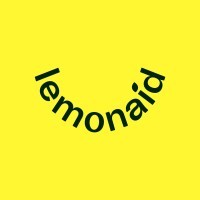 Lemonaid Health
Accounting & Finance
Posted on Tuesday, August 15, 2023
Financial Planning & Analysis
Vice President, Financial Planning and Analysis
Sunnyvale, California, United States
This is a hands-on people manager role leading a highly energetic and talented 23andMe FP&A team and supporting FP&A responsibilities and deliverables across the company. Reporting to the CFO, this position requires a person who will be a strategic advisor and partner providing forward-looking insights, critical analytical thinking and finance leadership across the Consumer Services, Research Services, Therapeutics & Corporate segments at 23andMe.
Who We Are
Since 2006, 23andMe's mission has been to help people access, understand, and benefit from the human genome. We are a group of passionate individuals pushing the boundaries of what's possible to help turn genetic insight into better health and personal understanding.
What You'll Do
Planning & Forecasting - Company-wide:
Lead the delivery of annual operating budget & plans, manage periodic forecast updates, provide ongoing variance analysis of actual performance, and monthly/quarterly close processes.
Oversee preparation of segment and overall P&Ls including sales, revenue, cost of sales, and expense forecasting.
Ensure that we have the appropriate financial planning systems' tools to support public company planning standards
Planning & Forecasting - Therapeutics focused:
Forecast long-range R&D spend, assessing R&D phase, project-specific spend (including clinical trial accruals), and portfolio scenarios, partnering closely with our functional partners and external collaboration partners.
Partner with the Chief Corporate Development Officer and VP, Therapeutics Discovery in optimizing Therapeutics portfolio decision-making through scenario building and NPV/valuation analysis.
Build out financial planning systems for Therapeutics to support our growing portfolio including resource management.
Performance Assessment:
Partner seamlessly with the Controller in ensuring timely and accurate integration of actual results from NetSuite into our planning system environment.
Own and lead analysis on financial performance, including but not limited to Consumer sales, COGs, CAC, retention, contribution, as well as provide the overall picture on company-wide operating cash flow and capital.
Support the senior operating executives in our consumer and scientific operating segments in the planning and performance tracking of their businesses, while ensuring adherence to the financial policies, procedures, and philosophies of the company.
Develop and monitor performance indicators, highlighting trends and analyzing causes of unplanned variances. Work with operating team members to enhance business unit financial and operational performance trends (historical and forecasted) using appropriate metrics.
Business Development, Collaborations:
Act as lead financial executive in interfacing with our collaboration counterparts in supporting the overall governance of the collaboration.
Support the Therapeutics and Business Development teams in analyzing the financial impacts of prospective collaborative agreements, including patient forecast and NPV analysis
Develop procedures and tracking tools to enable the efficient operation of third-party collaboration agreements
Corporate:
Work with CFO in preparing all content for Board of Director and Audit Committee meetings
Provide our Investor Relations leadership with all financial support necessary to carry out ongoing investor and research analyst discussions and conferences.
Support our Investor Relations function with the Quarterly Earnings process and call, integrating with our Accounting, Legal, & Communications teams.
Operational:
Ensure support for operational efficiency by partnering closely with Supply Chain for demand planning and with Procurement and AP to implement project accounting and ensure appropriate classifications.
Provide continuous monitoring and feedback to all departments on cost and headcount budget target adherence.
Organizational:
Lead, manage, coach and develop FP&A team covering Consumer Services, Research Services, Therapeutics and Corporate.
Develop strong business partnerships with key functional heads and third-party collaboration partners
Become a go-to thought leader and present regularly to CEO and executive leadership.
What You'll Bring
15+ plus years of relevant financial and FP&A experience in biotech/pharma R&D, consumer, and high-growth organizations, working in a cross-functional and matrix environment, and leading a highly motivated and talented team
Enthusiastic, take action executer; be able to get into the details and get the job done while at the same time being able to see the forest for the trees
Collaboratively-focused, able to maintain a positive personality and work well with others in a fast-paced and ever-changing business
Superior analytical skills
Exceptional grasp of forecasting methods and techniques
Can articulate with excellent verbal and written communication skills. Capable of presenting complex financial information in an easy-to-understand format
Ability to think creatively; self driven and motivated. The highest standards of integrity and transparency; highly organized
Comfortable completing projects requiring individual initiative and flexibility in tight time frames with minimal direct supervision
Experience handling P&L's and margin-based businesses, forecasting revenue, as well as strong working knowledge of revenue recognition rules
Strong financial acumen broadly across the organization (e.g., understanding of financial documents, chart of accounts, business intelligence, FP&A processes, etc.)
Superior software and system skills (e.g. Microsoft Excel, PowerPoint, Google Suite). NetSuite, Planful (Host Analytics), Concur, Workday experience a plus
Bachelor's degree in Accounting or Finance; MBA preferred
Ability to work from 23andMe's office in Sunnyvale, CA a minimum of 3 days per week
About Us
23andMe, headquartered in Sunnyvale, CA, is a leading consumer genetics and research company. Founded in 2006, the company's mission is to help people access, understand, and benefit from the human genome. 23andMe has pioneered direct access to genetic information as the only company with multiple FDA authorizations for genetic health risk reports. The company has created the world's largest crowdsourced platform for genetic research, with 80 percent of its customers electing to participate. The platform also powers the 23andMe Therapeutics group, currently pursuing drug discovery programs rooted in human genetics across a spectrum of disease areas, including oncology, respiratory, and cardiovascular diseases, in addition to other therapeutic areas. More information is available at www.23andMe.com.
At 23andMe, we value a diverse, inclusive workforce and we provide equal employment opportunity for all applicants and employees. All qualified applicants for employment will be considered without regard to an individual's race, color, sex, gender identity, gender expression, religion, age, national origin or ancestry, citizenship, physical or mental disability, medical condition, family care status, marital status, domestic partner status, sexual orientation, genetic information, military or veteran status, or any other basis protected by federal, state or local laws. If you are unable to submit your application because of incompatible assistive technology or a disability, please contact us at accommodations-ext@23andme.com. 23andMe will reasonably accommodate qualified individuals with disabilities to the extent required by applicable law.
Please note: 23andMe does not accept agency resumes and we are not responsible for any fees related to unsolicited resumes. Thank you.

Pay Transparency
23andMe takes a market-based approach to pay, and amounts will vary depending on your geographic location. The salary range reflected here is for a candidate based in the San Francisco Bay Area. The successful candidate's starting pay will be determined based on job-related skills, experience, qualifications, work location, and market conditions. These ranges may be modified in the future.
San Francisco Bay Area Base Pay Range
Back