Sr. Product Manager, Telehealth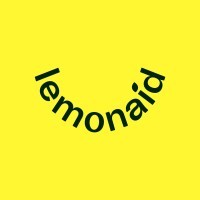 Lemonaid Health
Product
Posted on Saturday, September 9, 2023
Product
Sunnyvale, California, United States
23andMe is looking for a Senior Product Manager, Telehealth to deliver a compelling and impactful care experience rooted in genetics and other health data. At 23andMe, our product is the foundation of the business, the platform by which our customers interact with their genetic data, the vehicle by which the medical team delivers care, and the customer database from which our R&D teams derive insights for research and product offerings. You will play a key role in solving complex problems with product rigor, defining the roadmap, and empowering our customers with tools to dive deeper into their genetics and manage their health.
Who We Are
Since 2006, 23andMe's mission has been to help people access, understand, and benefit from the human genome. We are a group of passionate individuals pushing the boundaries of what's possible to help turn genetic insight into better health and personal understanding.
What You'll Do
Drive a pipeline of product features and enhancements that deliver truly personalized care based on customers' genetics and other health factors; constantly refine priorities to ensure alignment with company goals and overall product vision
Identify customer pain points and opportunities with key partners on the consumer and clinical teams, build business cases to address them, and collaboratively brainstorm product opportunities to deliver those solutions
Operationalize new service offerings in partnership with the medical operations team and ensure they have what they need to make a world-class consumer experience
Communicate priorities, requirements, plans, and project status with key stakeholders throughout the organization on an ongoing basis
Collaborate with Engineering and Design to plan, build, and launch features; facilitate communication, organization, and task management from concept through launch
Define success metrics for, measure, and evaluate the impact of product efforts
Maximize efficiency in a constantly evolving environment
What You'll Bring
5+ years of experience in product management at a technology company for a consumer-facing product, ideally in the healthtech / telehealth space
4+ years of experience developing features or functionality requiring a high level of user-centric design and iteration
Strong analytical skills, including a command of A/B testing. You leverage data to identify impactful opportunities and drive strategic decisions.
Experience or familiarity with mobile app development practices.
Exemplary communication, presentation, and organizational skills. You are clear and effective across different types of audiences.
Track record of developing features or functionality requiring a high level of user-centric design and iteration.
Innovative thinking and problem solving. You're able to translate business objectives and nebulous ideas into highly successful, creative consumer products.
Independent and proactive leadership. You listen well and convince others to pursue both completely new experiences and optimizations of existing flows that best serve the company mission.
Passion for health, our customers, and the problems we're solving.
Strongly Preferred
Advanced degree in life sciences, engineering, or business
Familiarity with UX and information architecture best practices
Experience working with highly engaging health features
About Us
23andMe, headquartered in Sunnyvale, CA, is a leading consumer genetics and research company. Founded in 2006, the company's mission is to help people access, understand, and benefit from the human genome. 23andMe has pioneered direct access to genetic information as the only company with multiple FDA authorizations for genetic health risk reports. The company has created the world's largest crowdsourced platform for genetic research, with 80 percent of its customers electing to participate. The platform also powers the 23andMe Therapeutics group, currently pursuing drug discovery programs rooted in human genetics across a spectrum of disease areas, including oncology, respiratory, and cardiovascular diseases, in addition to other therapeutic areas. More information is available at www.23andMe.com.
At 23andMe, we value a diverse, inclusive workforce and we provide equal employment opportunity for all applicants and employees. All qualified applicants for employment will be considered without regard to an individual's race, color, sex, gender identity, gender expression, religion, age, national origin or ancestry, citizenship, physical or mental disability, medical condition, family care status, marital status, domestic partner status, sexual orientation, genetic information, military or veteran status, or any other basis protected by federal, state or local laws. If you are unable to submit your application because of incompatible assistive technology or a disability, please contact us at accommodations-ext@23andme.com. 23andMe will reasonably accommodate qualified individuals with disabilities to the extent required by applicable law.
Please note: 23andMe does not accept agency resumes and we are not responsible for any fees related to unsolicited resumes. Thank you.

Pay Transparency
23andMe takes a market-based approach to pay, and amounts will vary depending on your geographic location. The salary range reflected here is for a candidate based in the San Francisco Bay Area. The successful candidate's starting pay will be determined based on job-related skills, experience, qualifications, work location, and market conditions. These ranges may be modified in the future.
San Francisco Bay Area Base Pay Range