Clinical Pharmacologist I/II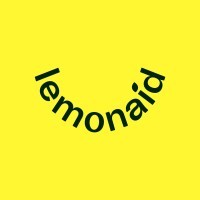 Lemonaid Health
Posted on Tuesday, October 3, 2023
Therapeutics - Therapeutics Development
Clinical Pharmacologist I/II
South San Francisco, California, United States
Who We Are
23andMe, the leading consumer genetics and research company, has accumulated a wealth of genotypic and phenotypic information from participants committed to improving human health through advances in genomics. Our Therapeutics team in South San Francisco leverages this data to discover and develop new treatments that can offer significant benefits for patients with serious, unmet medical needs.
This dedicated research and drug development group identifies novel targets using 23andMe's genetic database and performs preclinical research to advance programs towards clinical development. We currently have programs across several therapeutic areas, including but not limited to oncology, respiratory, and cardiovascular diseases. More information about our Therapeutics team is available at https://therapeutics.23andme.com/.
We are seeking an outstanding clinical pharmacologist to advise and provide hands-on support to our clinical project teams. They will provide domain expertise in model-based drug development, lead clinical pharmacology strategy and execution for early Phase 1/2 clinical programs, conduct PK and PK/PD analyses, and write relevant sections of study protocols, study reports, Investigator Brochures, and IND/CTA filings. Successful candidates will have industry experience or consulting experience developing and leading clinical pharmacology and M&S strategies for drug candidates, particularly biologics for oncology. They will be able to independently conduct PK and PK/PD analyses, analyze, interpret, summarize and communicate data for decision-making, and oversee clinical pharmacology and pharmacometric consultants and vendors. Qualified individuals may continue to lead clinical pharmacology for programs in mid-to-late stage clinical development, serve as a DMPK project team representative for research/early development programs, and oversee junior scientists and/or contractors/consultants in Therapeutics Development.
What You'll Do
Develop and lead clinical pharmacology and M&S strategies and plans for drug candidates from pre-IND and first-in-human (FIH) studies to all later phases of clinical development, including Phase 2, pivotal Phase 2/3 studies, and NDA/MAA/BLA submissions
Develop clinical study designs and author relevant sections of study protocols, study reports, Investigator Brochures, IND/CTA filings, and NDA/MAA/BLA submissions, ensuring that designs and documents meet global regulatory and compliance requirements and project timelines
Independently conduct hands-on quantitative PK and PD analyses, including NCA, population PK/PD, and exposure-safety analyses, to support project needs and decision-making for early and mid-stage clinical programs, including dose selection
Select and manage clinical pharmacology and pharmacometric consultants and vendors conducting analyses and reporting data in support of regulatory submissions
Analyze, interpret, summarize, and communicate data to internal project teams, senior management, global health authorities and strategic partners
Serve as the clinical pharmacology project team representative for immuno-oncology and immunology and inflammation (I&I) programs
Contribute to building quantitative pharmacology and pharmacometric capabilities (eg., implement new tools, provide trainings, etc.) and mentor scientists within Therapeutics Development
Perform other related duties as assigned
What You'll Bring
PharmD or PhD in Pharmaceutical Sciences, Pharmacokinetics, Bio/Chemical Engineering, Pharmacology, or Toxicology, or related scientific discipline, with 2-5 years of relevant experience in Clinical Pharmacology, DMPK / Translational PK, or Pharmacometrics, and drug development in the pharmaceutical industry, or commensurate experience in the pharma/biotech setting
Experience leading clinical pharmacology and M&S strategies, and/or preclinical and/or translational pharmacokinetics, for biologics, particularly drug candidates for oncology
Hands-on experience performing quantitative analyses (e.g., NCA, population PKPD, dose/exposure-safety/response, concentration-QTc) using standard PK and pharmacometric software, such as WinNonlin, NONMEM, SimCyp, and/or R
Demonstrated understanding of large molecule PK concepts, like target-mediated drug disposition and half-life extension
Excellent critical thinking and scientific skills, and a demonstrated ability to analyze, interpret, and communicate complex scientific information clearly and effectively
Proven ability to manage CROs or other external vendor deliverables and relationships
Strong understanding of statistical analysis of longitudinal, landmark and repeated-measures, continuous or categorical data, within a multi-level hierarchy
Understanding of regulatory requirements for study types
Ability to think strategically and advise project teams on clinical development
Routinely goes out of their way to help others. Takes initiative to support the whole team. Appreciates and leverages diversity across the team. Highly regarded as a trusted advisor to cross-functional partners and stakeholders.
Proactive and highly self-motivated with strong analytical and troubleshooting skills.
Note: Ability to work from 23andMe Therapeutics office in South San Francisco, CA a minimum of 3 days per week
Strongly Preferred
3+ years of relevant industry experience or clinical pharmacology/M&S consulting experience, particularly with the development of antibody therapeutics
Hands-on experience with Phase 1/2 dose escalation and expansion oncology studies
Experience with regulatory agency interactions and submissions (IND, IB updates, NDA/BLA)
Subject matter expert in one or more model-based analysis methodologies
Ability to also represent DMPK on cross functional project teams and be accountable for the overall DMPK project plans
Note: Job title will be commensurate with experience and academic credentials
About Us
23andMe, headquartered in Sunnyvale, CA, is a leading consumer genetics and research company. Founded in 2006, the company's mission is to help people access, understand, and benefit from the human genome. 23andMe has pioneered direct access to genetic information as the only company with multiple FDA authorizations for genetic health risk reports. The company has created the world's largest crowdsourced platform for genetic research, with 80 percent of its customers electing to participate. The platform also powers the 23andMe Therapeutics group, currently pursuing drug discovery programs rooted in human genetics across a spectrum of disease areas, including oncology, respiratory, and cardiovascular diseases, in addition to other therapeutic areas. More information is available at www.23andMe.com.
At 23andMe, we value a diverse, inclusive workforce and we provide equal employment opportunity for all applicants and employees. All qualified applicants for employment will be considered without regard to an individual's race, color, sex, gender identity, gender expression, religion, age, national origin or ancestry, citizenship, physical or mental disability, medical condition, family care status, marital status, domestic partner status, sexual orientation, genetic information, military or veteran status, or any other basis protected by federal, state or local laws. If you are unable to submit your application because of incompatible assistive technology or a disability, please contact us at accommodations-ext@23andme.com. 23andMe will reasonably accommodate qualified individuals with disabilities to the extent required by applicable law.
Please note: 23andMe does not accept agency resumes and we are not responsible for any fees related to unsolicited resumes. Thank you.
Pay Transparency
23andMe takes a market-based approach to pay, and amounts will vary depending on your geographic location. The salary range reflected here is for a candidate based in the San Francisco Bay Area. The successful candidate's starting pay will be determined based on job-related skills, experience, qualifications, work location, and market conditions. These ranges may be modified in the future.
San Francisco Bay Area Base Pay Range
Scientist I: $128,000 - $192,000 USD
Scientist II: $145,000 - $217,000 USD