Principal Solutions Engineer, APJ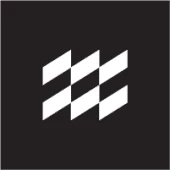 mParticle
Singapore · Remote
Posted on Friday, October 20, 2023
About mParticle:
mParticle is the leading independent customer data platform. We focus on the infrastructure layer of a Company's growth stack. Developers, engineers, product managers, and marketers choose mParticle to simplify the flow of customer data between systems and applications, breaking down data silos and improving customer experiences. We work with big players and small ones, fueling the customer success of brands like Spotify, M&S, Glovo, Adidas, Gymshark, Klarna, and many more. We care deeply about culture and our people, creating a place where you can do your best work and love doing it! We're growing fast and offer intelligent, talented individuals an opportunity to be high-impact players as we scale and achieve our vision of being the world leader in this space.
mParticle is looking for a motivated, driven and experienced Solutions Engineer to join our APJ Solutions Engineering Team, a critical pillar to mParticle's success. As a Solutions Engineer, you will work directly with our customers to demonstrate the value and capabilities of the industry-leading Customer Data Platform. You will partner with the Sales team throughout the sales cycle on enterprise opportunities to help qualify technical requirements, influence decision-making, and prove tangible value. As a Solution Engineer, you advocate for driving customer value throughout the sales cycle.
Responsibilities
Business Value Identification: Engage with customers to understand their business objectives, challenges, and desired outcomes. Identify opportunities for leveraging mParticle to deliver measurable business value and improve marketing effectiveness.
Solution Design and Development: Lead the technical solution design process, working closely with customers to map their business requirements to mParticle's capabilities. Develop customised solutions that align with customers' strategic goals, focusing on driving revenue growth, increasing customer engagement, and optimising marketing performance.
Value-Based Pre-Sales Support: Collaborate with the sales team to deliver technical expertise, value-based demonstrations, solution architecture, and technical proposals, and respond to RFPs (Request for Proposals) to demonstrate business outcomes and showcase the measurable value and capabilities of mParticle solutions.
Technical Consultation: Serve as a trusted advisor to clients, providing thought leadership on Martech trends, best practices, and industry standards. Help clients align their marketing strategies with emerging technologies and industry advancements.
Customer Success: Partner with mParticle Professional Services and Customer Success teams, as well as partners to ensure successful implementation and adoption of mParticle solutions. Provide technical guidance, best practices, and thought leadership to help customers achieve their desired business outcomes.
Collaboration and Knowledge Sharing: Foster strong relationships with cross-functional teams, including sales, product, marketing, and engineering. Collaborate on technical problem-solving, provide feedback from the field, influence the product roadmap, become an early adopter of new releases, and own innovative solutions as a subject matter expert.
Industry Expertise: Stay abreast of the latest trends and advancements in AI/ML, predictive analytics, decisioning, marketing automation, and related fields. Share industry insights and contribute to thought leadership initiatives through blog posts, whitepapers, or conference presentations.
Regional Expertise: You will help grow the mParticle business in SE Asia, and with your support, help develop and execute the strategy, collaborating in a matrix environment. We're looking for someone who has the ability to work effectively in a team-based organisation, collaborate cross-functionally, and build alignment around goals and objectives. You will need to be effective in a dynamic, high-growth, fast-paced environment, where hands-on execution is required and processes may not exist yet.
Continuous Learning: Stay updated on the latest Martech trends, emerging technologies, and industry developments. Share knowledge with the team through training sessions, workshops, and internal knowledge-sharing initiatives.
Requirements
Have 3-5+ years experience in Solutions Engineering, Solution Architecture, or Solution Consulting roles in SaaS, cloud, or Martech, with a focus on working with customer data at an Enterprise B2C scale.
In-depth knowledge of marketing technologies, including marketing automation platforms, customer data platforms (CDPs), CRM systems, digital advertising tools, and analytics platforms.
Excellent storytelling and communication skills, including but not limited to presenting complex solutions, concepts, and ideas to both technical and non-technical audiences.
Excellent problem-solving and analytical skills, with the ability to translate business requirements into technical solutions.
Demonstrated strong experience collaborating with product, marketing, engineering, privacy, and analytics teams, translating business requirements and use cases into technical solutions
A willingness and desire to be creative and experiment, make mistakes, and learn.
Willingness to travel to client sites for meetings and project-related activities. 25% travel requirement
This role will be hired through our partner remote.com (To learn more about details for your company use the link) Please note compensation will be paid in your country's local currency.

Employment opportunities are available to all applicants without regard to race, religion, color, national origin, gender, sexual orientation, age, marital status, veteran status, or disability status.