Senior Software Engineer, Frontend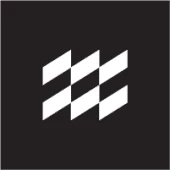 mParticle
Software Engineering
Remote
Posted on Tuesday, November 14, 2023
About mParticle:
mParticle is a global, remote-first company that provides a real-time AI customer data platform. We facilitate real-time personalized customer experiences by enabling our customers to access high quality customer data, a 360 view of their customers, and AI personalization across their entire martech stack. We work with big players and small, fueling the customer success of brands like NBCUniversal and Airbnb. We're growing fast and offer smart, talented individuals an opportunity to be high impact players as we scale. We care deeply about culture and our people – and creating a place where you can do your best work and love doing it!
Recognized as one of Crain's 100 Best Places to Work in New York City and one of Wealthfront Career Launching companies of 2021!
This position is located in LATAM and is 100% remote!
As a Senior Software Engineer - Frontend, you will work with our Product Managers and Designers to spec and build complex yet highly usable, intuitive and responsive User Interfaces. You will help build the UI screens, write high quality, maintainable code in a fast-paced startup environment with tight schedules, and be fully responsible for ensuring quality and proper deployment of the written software.
Here at mParticle, everyone is equal. We believe strongly in our values and are looking for someone who demonstrates empathy and sincerity to all roles and teammates. Our clients include marketing and engineering functions for some of the largest apps in the world and our platform processes nearly one-third of the world's smartphone traffic.
What you'll be doing:
Provide UI engineering expertise to the rest of the engineering team.
Work with product managers and designers to help define product requirements.
Build new screens, dashboards, custom controls and complex UX workflows from high-fidelity comps provided by product designers.
Create UI screens that can handle large amounts of data while maintaining a highly responsive user experience.
Build comprehensive unit tests and integration tests that fully validate functionality and ensure that bugs and other issues are discovered before impacting end users.
Optional: Has experience with a backend language or framework such as NodeJS, ASP .Net Core, Ruby on Rails, etc.
Optional: Modify existing restful apis or build new apis to support new UI features.
Optional: Write code that interacts with a relational database via an ORM.
What we're looking for:
5+ years of proven success working as a Frontend engineer developing UI features.
Deep understanding of Javascript and ideally Typescript.
Proven ability to produce pixel-perfect screens using HTML and CSS from high-fidelity comps.
Experience with a frontend SPA framework such as React, Vue.js, Angular, Aurelia, or other similar frameworks.
Has knowledge of and can apply best practices in performance engineering, ensuring that our UI features are highly responsive and can handle large amounts of data.
Ability to learn quickly and display solid analytical/engineering thinking.
Demonstrable experience in taking projects from spec to release.
Optional: Experience in building and modifying REST apis to create, read, update and delete data from a relational database via an ORM or Stored Procedures.
Optional: Expertise in SQL-like languages and tools.
This role will be hired through our partner remote.com (To learn more about details for your company use the link) Please note compensation will be paid in your country's local currency.
Employment opportunities are available to all applicants without regard to race, religion, color, national origin, gender, sexual orientation, age, marital status, veteran status, or disability status.