Corporate Data Researcher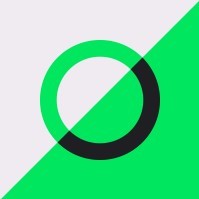 Onclusive
Fareham, UK · England, UK · United States · London, UK
Posted on Tuesday, October 3, 2023
*THIS IS AN ENTRY LEVEL ROLE*
*Please note that for this role, we cannot offer any current or future visa sponsorship*
About the Role:
The Onclusive Planning division maintains a forward calendar of over 250,000 logically-categorised events covering the news, business, financial and entertainment sectors.
The successful candidate will research and maintain a comprehensive forward calendar of global corporate and economic events through the monitoring of company and stock exchange websites, government websites and newswires, the filtering of company press releases, regular phone contact, and by extensive checking and editing of our current data.
Your responsibilities:
You will be responsible for all the content of a given country remit
Daily monitoring stock exchange announcements and newswires services
Contacting organisations for upcoming events
Extensive checking and editing of our current data to maintain accurate calendars
Take responsibility for the information collected in certain indices and from certain countries
Constantly keep updating relevant contacts for calendar events
Work on a rota system to cover 7am to 7pm key stock exchanges and news wire services
Being on top on of company email responses and updates
Who you are:
Good IT and typing skills and an ability to use the Internet as an effective research tool
Proven ability to deal with large volumes of data and to work methodically to deadlines
Familiarity with financial markets and business
Attention to detail and accuracy
Flexibility and reliability
Good telephone manner
Language skills are desirable
What we can offer:
We are a global fast growing company which offers a variety of opportunities for you to develop your skill set and career. In exchange for your contribution, we can offer you:
Competitive salary and benefits
Hybrid working in a team that is passionate about the work we deliver and supporting the development of those that we work with
A company focus on wellbeing and work life balance including initiative's such as flexible working and mental health support
We want the best talent available, regardless of race, religion, gender, gender reassignment, sexual orientation, marital status, pregnancy, disability or age.