Accounts Receivable (Spanish Speaking)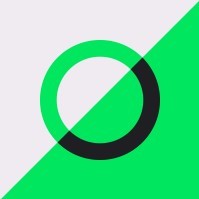 Onclusive
Accounting & Finance
Rabat, Morocco
Posted on Thursday, October 12, 2023
We are seeking a fluent Spanish and English speaker for this role.
About the Role:
We're a newly formed business and we're starting again with a lot of our processes, initiatives and projects. This is an excellent opportunity for a passionate individual to join the controlling function and support us to deliver on the areas that will inform our current and future ways of working. Everyone in the team gets to work on strategic initiatives but also rolls up their sleeves to do what's needed to deliver great work! There will be some work that is more driven by the day to day but also some great opportunities to plan, own and drive the things that our people deem to be value-add. We want this individual to have a voice and share their views on how we shape our organisation and we welcome someone who wants to bring their whole selves to work!
Your responsibilities:
You will be supporting the on-going business as usual activities.
You will process sales invoices.
You will be dealing with billing enquiries.
You will be expected to have strong credit control management skills.
You will be preparing and processing receipts.
You will have involvement in system migration and user testing to Dynamic Business Central from an accounts receivable perspective.
Adhoc project duties will also be part of your day to day activities.
You will also support knowledge transfer process from existing transaction team and document such knowledge in preparation for system roll out.
Who you are:
Ideally, will have 2 to 3 years' experience as Accounts Receivables. Multinational account receivable advantage.
You will have Microsoft Business Central (Dynamics/Navision) experience preferred.
You will be experienced in User Acceptance Testing for new system, desirable.
You will be an effective communicator.
You will be a fast learner with the ability to multi-task in a high-volume environment.
You will be highly organised with an ability to drive work to completion independently with a strong attention to detail.
You will be comfortable working to deadline.
What we can offer:
We are a global fast growing company which offers a variety of opportunities for you to develop your skill set and career. In exchange for your contribution, we can offer you:
· Competitive salary and benefits
· Hybrid working in a team that is passionate about the work we deliver and supporting the development of those that we work with
· A company focus on wellbeing and work life balance including initiative's such as flexible working and mental health support
We want the best talent available, regardless of race, religion, gender, gender reassignment, sexual orientation, marital status, pregnancy, disability or age.