Game Asset Artist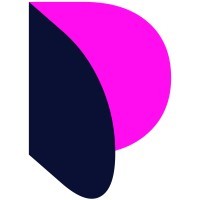 Pocket Worlds
Montevideo, MN, USA
Posted on Sunday, April 2, 2023
About Us
Sitting at the intersection of social networking and gaming, we empower creativity and connection in a digital world. Our mission is to build deep, rich virtual worlds where everyone belongs.
We have been working towards this mission for a decade. We are the creators of
Highrise
, the first virtual world on mobile, which has seen extraordinary growth over the last few years and now boasts over 20 million users across
iOS
and
Android
. Every day, the citizens of Highrise come together to hangout, explore, create, collect, and trade in our metaverse, and we are on the precipice of making history once again with our expansion into
Highrise World
.
To build creative worlds where you belong.
About This Role
You will be working with the art team, reporting to the Asset Production Manager.
In this fast-paced environment, you will vectorize 2D game assets and upload them to Highrise according to the defined schedule.
Your Impact
You will enhance the Highrise player's experience and fulfill the mission of the company by producing high-quality and quantity vector game assets.
Key Indicators of Success
Your output meets the expectations of the asset production manager and art director in terms of both quality and quantity.
Your vector assets bring to life the vision of the concept team.
Your tasks are executed quickly, cleanly, and tested properly.
What You Will Do
You will create the game-ready assets, upload them to the game, and fix game assets related bugs.
You will vector various 2D game assets such as clothing, avatar cosmetics, props, furniture, and isometric environments based on sketches prepared by our concept team.
You will manage time efficiently to make sure deadlines are met in this fast-paced environment.
What You Can Expect in the First 90 Days
You will get to know the asset production process.
You will start work mostly independently to complete tasks on time, with minimal management from an asset production manager, concept artist, or lead vector artist.
You will receive the first evaluation which will be determined by the quality and quantity expectations.
Who You Are
You have a keen eye for detail.
You have excellent communication and collaboration skills.
You are able to efficiently manage your time and prioritize tasks.
Must Have's
You have strong Adobe Illustrator vector skills and some experience with Adobe Photoshop.
You have a strong foundation in drawing, anatomy, perspective, and color.
You are fluent in both spoken and written English.
Nice to Have's
You already have experience as a 2D artist in the gaming industry.
You have experience producing high-quality game assets, ideally by working on games with customizable avatars.
What its
Really
Like to Work Here
We are a global team of nearly 100 people right now and rapidly growing. We feel a sense of ownership over our work and take great pride in what we do. We are not afraid to make, and most importantly, admit our mistakes — that allows us to show up authentically and build relationships of trust across the board. We are the scrappy kind, so we try to do more with less, and we love that! If you were to ask our team to describe our culture, they would probably say we are a passionate group of peeps trying to impact the next revolution of the internet.
Dream big, then make it real.
Be an owner, make a difference.
Build with humility.
Fast is better than slow.
Keep it scrappy.
Always be learning.
Read more about our values here.