Engineering Lead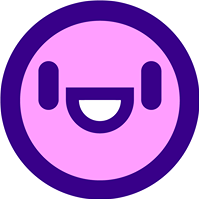 Donut
Sales & Business Development
Remote · United States
Posted on Friday, April 14, 2023
At Donut we are on a mission to create more trusting, collaborative, and successful work relationships. We believe genuine relationships are the key to being engaged, happy, and successful at work.
Donut came together over a shared passion to help people connect, and the insight that strong relationships at work are the bedrock of a successful team. Employees who feel socially connected to their coworkers express greater individual purpose and fulfillment, less workplace loneliness and isolation, and improved performance and productivity. We are building a company that embodies those ideals while instilling them in others.
How we work:
Our small, fully remote product, design, and engineering team is filled with empathetic and caring individuals dedicated to unlocking the power of human connection. We're organized as smaller (three to six person) pods that evolve a few times a year based on our objectives and the addition of new talent. We build new features together in two-week sprints and this cadence aligns with other company rituals. Our core connection hours are 11 a.m. – 5 p.m. ET / 8 a.m. – 2 p.m. PT.
About the role:
We are looking for an experienced technologist and leader with an affinity for product innovation to join us during this exciting time of growth and expansion. This is a player-coach role where you will have the opportunity to both build high impact features via hands-on technical contributions and support the growth of 3-5 other engineers as a people manager. As part of a small team, you'll have the opportunity to have an outsized impact on the success of our company through helping to shape our culture while building products that impact thousands of companies around the world.
What you'll do:
Iteratively develop high impact product features end to end and continue to grow as an engineer
Manage, support, and mentor individual contributors within the Engineering team (3-5 direct reports)
Provide technical leadership to a small pod of engineers working on a shared mission
Work closely with Product and Design partners to set goals and roadmap for pods
Contribute to an inclusive culture
Inspire learning and continuous improvement
Identify opportunities and propose solutions to help raise the bar for reliability, performance, and security of our systems
About you:
Experienced Hands-on Technologist. You're a seasoned product-focused engineer (around 7+ years experience) with a strong preference for collaborative learning environments.
Strong BE or Full-stack Skill Set. Our primary backend application is a Rails app so experience with building web applications with Rails or similar frameworks is a requirement. Our frontend stack is Vue.js so experience with Vue.js or React is a big plus.
Experienced Engineering Leader. You have experience helping grow engineers within a team as a people manager (2+ years of experience). You have a track record of supporting engineers through 1:1s, giving direct feedback with empathy, and helping them achieve their career development goals.
Inclusion is a Priority. Experience building and supporting inclusive and diverse teams is an important skill for all managers at Donut.
Quality Oriented. You are passionate about continually improving codebase health, learning best practices, and sharing these values with others.
Self-sufficient. You are capable of leading, managing, and delivering projects with minimal guidance. You enjoy a fast-paced startup environment.
Highly Organized. You thrive on bringing order to the software development process.
User-centered. You take the time to listen to and empathize with users' needs.
Product and Design Oriented. You are passionate about building delightful products and experiences.
Benefits
(full-time US employees)
- Medical, Dental, and Vision benefits
- 401(k) with company match
- Diversity, Equity, and Inclusion program
- Unlimited paid time off and 12 company holidays
- Paid family leave
- Monitor stipend
- Home office stipend
- Mental health benefit
About Donut
Donut is an equal-opportunity employer and we value diversity, equity, and inclusion at our company. We do not discriminate on the basis of race, religion, color, national origin, gender, sexual orientation, age, marital status, veteran status, or disability status.