Director, Digital Marketing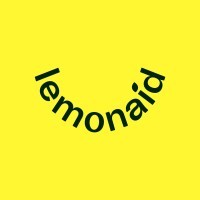 Lemonaid Health
Marketing & Communications
Posted on Thursday, October 19, 2023
Marketing
Director, Digital Marketing
Sunnyvale, California, United States
23andMe is looking for a Director of Digital Marketing who is a seasoned, proven leader in performance marketing strategy, execution and team management. In this pivotal role, you will be tasked with leading our digital performance marketing function for all existing and new product offerings. You will develop and lead a team of passionate and experienced performance marketers with a test and learn mindset and a focus on maximizing ROI.
Who We Are
Since 2006, 23andMe's mission has been to help people access, understand, and benefit from the human genome. We are a group of passionate individuals pushing the boundaries of what's possible to help turn genetic insight into better health and personal understanding.
Who You Are
This is an exciting opportunity for someone who is passionate about changing healthcare for the better and who has a proven record of driving user acquisition and ROI, building performance marketing infrastructure, and growing successful performance marketing teams. You are a strong leader who is enthusiastic about all facets of digital performance marketing - from high-level strategy development to team building and a modest degree of hands-on execution.
Like us, you are mission-driven and have a strong desire to provide individuals with more direct and affordable access to their health information. You're empathetic - you want to contribute to something meaningful that truly impacts peoples' lives, and you are not afraid to try to break down barriers to make it happen.
You are a strong leader and dedicated to the development of your team. You will take initiative and juggle multiple projects at once, and you are willing to take educated risks and think creatively in order to reach the team's goals.
What You'll Do
Develop and Execute Strategy: Create and implement comprehensive digital marketing strategies that encompasse various channels such as SEM, paid social, affiliate, influencer marketing, and more
Team Leadership: Build and manage a high-performing performance marketing team, fostering a culture of excellence, collaboration, and innovation
Cross-functional Digital Oversight: Work closely with Brand, Product, and Privacy teams to align on overall strategy
Budget Management: Manage and allocate the media budget effectively to maximize ROI, closely monitoring and optimizing campaigns for performance
Data-Driven Decision Making: Utilize data analytics and performance metrics to drive marketing decisions, continuously optimizing campaigns for better results
Market Research: Stay updated on industry trends and competitor activities to identify new opportunities and maintain a competitive edge
Testing and Experimentation: Implement A/B testing and experimentation to improve campaign performance and conversion rates
Reporting: Generate regular reports on performance, providing insights and recommendations to senior management
What You'll Bring
Proven experience (10+ years) in performance marketing, with a track record of driving growth and achieving ROI targets, ideally within the tech and healthcare industries
Strong leadership and team management skills
A love of problem-solving and a creative mindset
Exceptional communication skills and the ability to influence in order to build partnerships as well as drive initiatives internally
Data-driven mindset with excellent analytical skills
Bachelor's degree or relevant experience required
Experience in the healthcare industry, specifically telehealth, preferred
Ability to work from 23andMe's office in Sunnyvale, CA three days per week
About Us
23andMe, headquartered in Sunnyvale, CA, is a leading consumer genetics and research company. Founded in 2006, the company's mission is to help people access, understand, and benefit from the human genome. 23andMe has pioneered direct access to genetic information as the only company with multiple FDA authorizations for genetic health risk reports. The company has created the world's largest crowdsourced platform for genetic research, with 80 percent of its customers electing to participate. The platform also powers the 23andMe Therapeutics group, currently pursuing drug discovery programs rooted in human genetics across a spectrum of disease areas, including oncology, respiratory, and cardiovascular diseases, in addition to other therapeutic areas. More information is available at www.23andMe.com.
At 23andMe, we value a diverse, inclusive workforce and we provide equal employment opportunity for all applicants and employees. All qualified applicants for employment will be considered without regard to an individual's race, color, sex, gender identity, gender expression, religion, age, national origin or ancestry, citizenship, physical or mental disability, medical condition, family care status, marital status, domestic partner status, sexual orientation, genetic information, military or veteran status, or any other basis protected by federal, state or local laws. If you are unable to submit your application because of incompatible assistive technology or a disability, please contact us at accommodations-ext@23andme.com. 23andMe will reasonably accommodate qualified individuals with disabilities to the extent required by applicable law.
Please note: 23andMe does not accept agency resumes and we are not responsible for any fees related to unsolicited resumes. Thank you.

Pay Transparency
23andMe takes a market-based approach to pay, and amounts will vary depending on your geographic location. The salary range reflected here is for a candidate based in the San Francisco Bay Area. The successful candidate's starting pay will be determined based on job-related skills, experience, qualifications, work location, and market conditions. These ranges may be modified in the future.
San Francisco Bay Area Base Pay Range
Back