Research Associate / Sr. Research Associate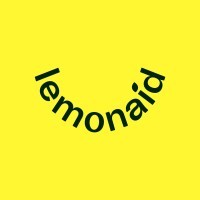 Lemonaid Health
Posted on Saturday, November 18, 2023
Research & Science
Research Associate / Sr. Research Associate
Sunnyvale, California, United States
We are looking for a talented research associate to work on our dynamic data collection team. This person will be responsible for implementing and testing our web-based surveys and other research materials. In addition, they will help document and monitor our research instruments and support various aspects of study execution. This is an exciting opportunity to learn about the personal genomics industry while helping to implement data collection tools used by millions of research participants.
Who We Are
Since 2006, 23andMe's mission has been to help people access, understand, and benefit from the human genome. We are a group of passionate individuals pushing the boundaries of what's possible to help turn genetic insight into better health and personal understanding.
What You'll Do
Deploy surveys, set up recruitment emails, and create other online materials for research
Collaborate with colleagues in research and engineering to improve the participant web experience
With guidance, identify and address suspected technical and survey design challenges
Create associated project documentation for internal audiences, including coding specifications and training manuals
Communicate relevant issues and progress to multiple stakeholders and project leads
Perform other related duties as assigned
What You'll Bring
A Bachelor's degree with exposure to human-subjects research such as in Anthropology, Biology, Communications, Sociology, Political Science or Psychology
1-3 years work experience (New grads welcome) Note: For Senior Research Associate consideration, candidates will have at least 2 years' relevant sourcing experience.
Strong attention to detail, meticulous, and highly organized
Ability to be proactive and independent, and also flexible in the face of evolving priorities
Experience communicating with diverse stakeholders
Experience with a programming language such as HTML or Python, or demonstrated interest in learning to code
Ability to work from 23andMe's office in Sunnyvale, CA a minimum of 3 days per week
About Us
23andMe is a leading consumer genetics and research company. Founded in 2006, the company's mission is to help people access, understand, and benefit from the human genome. 23andMe has pioneered direct access to genetic information as the only company with multiple FDA authorizations for genetic health risk reports. The company has created the world's largest crowdsourced platform for genetic research, with 80 percent of its customers electing to participate. The platform also powers the 23andMe Therapeutics group, currently pursuing drug discovery programs rooted in human genetics across a spectrum of disease areas, including oncology, respiratory, and cardiovascular diseases, in addition to other therapeutic areas. More information is available at www.23andMe.com.
At 23andMe, we value a diverse, inclusive workforce and we provide equal employment opportunity for all applicants and employees. All qualified applicants for employment will be considered without regard to an individual's race, color, sex, gender identity, gender expression, religion, age, national origin or ancestry, citizenship, physical or mental disability, medical condition, family care status, marital status, domestic partner status, sexual orientation, genetic information, military or veteran status, or any other basis protected by federal, state or local laws. If you are unable to submit your application because of incompatible assistive technology or a disability, please contact us at accommodations-ext@23andme.com. 23andMe will reasonably accommodate qualified individuals with disabilities to the extent required by applicable law.
Please note: 23andMe does not accept agency resumes and we are not responsible for any fees related to unsolicited resumes. Thank you.
Pay Transparency
23andMe takes a market-based approach to pay, and amounts will vary depending on your geographic location. The salary range reflected here is for a candidate based in the San Francisco Bay Area. The successful candidate's starting pay will be determined based on job-related skills, experience, qualifications, work location, and market conditions. These ranges may be modified in the future.
San Francisco Bay Area Base Pay Range
Research Associate: $29/hr - $43/hr
Senior Research Associate: $36/hr - $54/hr
Back