Customer Success Specialist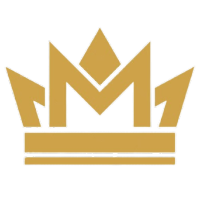 Maximus
Customer Service, Sales & Business Development
Los Angeles, CA, USA · Remote
Posted on Monday, May 9, 2022
Located in Santa Monica, CA
Maximus is a mission-driven consumer telemedicine company that provides men with content, community, and clinical support to optimize their health & hormones. Maximus has raised $15M from top Silicon Valley VCs such as Founders Fund and 8VC as well as leading angel investors/operators from companies like Bulletproof, Tinder, Coinbase, Daily Stoic, & Shopify.
Maximus is looking for a Customer Success Specialist to spearhead our customer solutions workflows through onboarding, support, renewal, upsell, and winback. We are looking for creative individuals who are passionate about working directly with end users and aggregating and distilling user insights into actionable product recommendations.
Please note: Culture is key at Maximus, so we get to know candidates holistically through this questionnaire. Please fill it out as honestly and intuitively as possible since it is designed to detect exaggeration, which will cause your application to be automatically rejected. Note, we do not have access to individual questions' answers/choices.
Email [email protected] to confirm you have completed it.
Responsibilities:
Design, implement, and manage end-to-end customer solutions processes for Maximus.
Empower customers with the tools and information they need to achieve their goals and get the most out of Maximus.
Delight customers by going over-the-top to provide a top-notch user experience.
Develop a deep understanding of customer needs and pain points and work cross-functionally to help diagnose and solve any issues.
Collaborate with product and engineering teams to continually improve the customer journey, derived from user interviews and insights.
The ideal candidate will have the following:
Qualifications:
Bachelor's degree, or equivalent experience.
1-2+ years of experience (preferred) in a customer-facing role (CS, CX, Account Management, etc.)
Excellent project management and multitasking abilities.
Very strong written communication skills.
Well-organized and an expert in prioritization.
Qualities:
High Conscientiousness: Highly effective, organized, dutiful, self-disciplined, and careful. You are the type of person who used multiple colors of highlighters, and everyone wanted to borrow notes from. You never forget a task, execute it flawlessly, and are as reliable as clockwork.
High Horsepower & Humility: High intellectual and physical energy. You eagerly solve big, complex, and ambiguous company problems, while having the humility to "roll your sleeves up" and do the dirty work without complaint.
Creative Thinker: Highly creative thinker who tends to find solutions that others don't see or inappropriately dismiss. Not content to do the safe bet everyone else takes.
Relentlessly Resourceful: highly proactive, does not quit, and finds innovative solutions with little guidance. Bias for action and ability to thrive in an ambiguous environment with a high degree of autonomy.
Passion for Men's Health & Development: interest in helping men develop a healthy masculinity. Demonstrates personal dedication and interest in health optimization (e.g. diet, exercise, sleep, focus, and relationships).
World-Class Benefits:
Premium Blue Shield Platinum PPO & HMO Plans (up to 100% coverage)
Full Suite: Medical, Dental, Vision, Life Insurance
Best-in-class 401K options
Flexible vacation/time-off policies
Liquidity of options whenever available
Extended options exercise window for loyal employees (3 months for every year of service; e.g. 1 year for 4+ year employees)
Maximus is an equal opportunity employer, which not only includes standard protected categories, but the additional freedom from discrimination against your free speech and beliefs, as long as they are aligned with company values. We celebrate intellectual diversity.