Enterprise Account Executive, Major Markets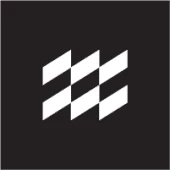 mParticle
Sales & Business Development
San Francisco, CA, USA · Remote
Posted on Thursday, September 14, 2023
About the Role
Indicative, an mParticle business is seeking a Director of Sales, Data Analytics for its Indicative customer journey analytics platform. The fundamental charter of the Director of Sales, Data Analytics emphasizes aggressive growth of the top line of the business unit, an objective to be achieved by hands-on sales leadership combined with managing, and motivating a world-class SaaS sales team while working in conjunction with the larger mParticle sales, marketing, and customer success teams.
The Director of Sales, Data Analytics will have overall responsibility for iterating on and executing a cohesive sales strategy, which will involve executing a disciplined, data-driven process and methodology for positioning Indicative at the appropriate levels with current and prospective customers. This strategy will require the management of a well-honed sales pipeline and forecasting process that will serve as the proverbial heartbeat of the sales organization. Given the sophisticated nature of Indicative's solution, it is critical that the individual recruited is more than just a "product salesperson." A true solutions-oriented approach to selling must be the dominant modality in how this individual acts.
This Director of Sales, Data Analytics will need to provide hands-on, collaborative leadership, partnering effectively with other key functional areas of the company to deliver against commercial goals and objectives. This will involve working closely with customers, prospective customers, and sales leadership within our parent organization.
About You
At a professional level, we seek an individual with a minimum of 5 years of sales experience. The ideal candidate may already be the functional leader of a sales team in a high-performing company, or he/she could be the clear "number two" sales leader, assuming the individual has the track record, strategic sensibility, and maturity to step into a "number one" role. This person must possess a demonstrable track record of high achievement growing revenue for an emerging SaaS-based software business. While not regarded as a requirement, experience in the data analytics and business intelligence market would be looked upon favorably. At a basic level, we seek an entrepreneurially-oriented sales leader from the SaaS world who has demonstrated the ability to effectively scale.
This individual must be thoroughly grounded in the process fundamentals of high-level solution selling while also being highly skilled in his/her ability to dissect markets and translate strategic plans into actionable sales activity. They must also be able to maneuver around target organizations in a thoughtful and nuanced fashion with a proven ability to reach key decision-makers and drive deal closure. The strong preference is for exposure to both corporate and entrepreneurial cultures.
In terms of personal style and character elements, the preferences include an exceedingly high energy level, a minimum of pretension and ego, behavioral flexibility, a collaborative spirit, extroversion of personality, a results-oriented business philosophy, refined communication skills, analytical acuity, sound business judgment, an ability to inspire high achievement, and a willingness to deal with issues as they arise directly and promptly.
What's in it for you:
100% company paid health care (medical, dental, vision) for employees enrolled in our baseline plan with affordable cost sharing options for your dependents. We make certain you're protected, have the options you need for care, and that it's affordable for all.

If you're enrolled in our high deductible plan, we fully cover your deductible through annual Health Savings Account contributions which are yours to keep. This is for both individuals and for those with dependents.

A truly flexible work environment with unlimited vacation, 11 paid company holidays, and quarterly mental health reboot days. This also includes a hybrid work model that provides you the opportunity to design your work in ways that support you and your family.

Free mental health coverage through our partnership with BetterHelp which provides you and your dependents with unlimited counseling sessions - all at no cost to you.

An ownership culture where everyone receives stock options and can fully participate in mParticle's success.

Parental leave for maternity (12 paid weeks) and parental leave for the supporting parent (6 paid weeks) and real encouragement to take that time to bond as a family.

Generous wellness programs, learning and development opportunities, pet insurance for our furry family members, and so much more!

Here at mParticle we embrace the differences that make us unique. We are dedicated to building an inclusive environment that fosters respect and celebrates an array of backgrounds and perspectives.
The pay range for this role is $139,000- $178,000 for Colorado candidates and pay will be commensurate with experience. Pay ranges for candidates in other locations other than CO may differ based on the cost of labor in that location.
Employment opportunities are available to all applicants without regard to race, religion, color, national origin, gender, sexual orientation, age, marital status, veteran status, or disability status.