Client Services Executive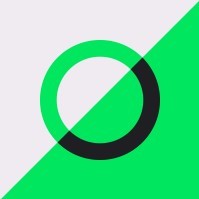 Onclusive
Customer Service
England, UK
Posted on Thursday, August 17, 2023
About the Role:
The Client Services Executive is responsible for ensuring that their allocated clients are serviced in line with standards set out by their Sector Head and the Head of Client Services. The role is both responsive and proactive and the role-holder will take pride in meeting and exceeding client expectations. The Client Services Executive will take clear ownership of Client issues from start to finish, and will always ensure that their allocated clients' issues are addressed. The Client Services Executive must be able to form excellent relationships with their allocated clients, ensuring that those clients are dealt with efficiently and effectively.
Your responsibilities:
Maintaining a good understanding of allocated clients' briefs and requirements, and ensuring that these are kept accurate and up to date.
Responding to client-communicated changes to brief and set up, ensuring that all requests are accurately logged, communicated and followed up with the client.
Providing advice and guidance relating to change requests, and ensuring an in-depth knowledge of the media monitored by Onclusive in order to aid in this process.
By taking a keen interest in their allocated clients, the Client Services Executive is expected to proactively identify and anticipate their needs.
Communicating with the client to understand and address reported issues, either through direct action or interfacing with the relevant group or department.
Ensuring that all reported issues are accurately logged, investigated, resolved and followed up with the client.
Arranging and attending face to face service meetings with allocated clients, working closely their relevant Customer Success counterpart to build and maintain strong client relationships.
Ensuring close and well-coordinated communication with the Customer Success department in relation to both service provision and client contact and relationships.
Confident user and trainer of Reputation platform and all other platforms, products and services we offer.
Who you are:
You will have extensive knowledge and experience of client services processes.
You will have a demonstrable record of providing excellent proactive service and support.
You will have a team approach, communicating effectively with colleagues to achieve best working practices.
You will have a good working knowledge of the Company's media products and production techniques.
You will have a commercial outlook and techniques.
You will be analytical and problem solving skills.
You to be able to plan, prioritise and deliver to tight deadlines.
You will be organised, administrative and have great technical skills.
You will have a high level of interpersonal and influencing skills.
You will possess excellent communication abilities, oral and written.
You will be resilience.
What we can offer:
We are a global fast growing company which offers a variety of opportunities for you to develop your skill set and career. In exchange for your contribution, we can offer you:
Competitive salary and benefits.
Hybrid working in a team that is passionate about the work we deliver and supporting the development of those that we work with.
A company focus on wellbeing and work life balance including initiative's such as flexible working and mental health support.
We want the best talent available, regardless of race, religion, gender, gender reassignment, sexual orientation, marital status, pregnancy, disability or age.