Insights Principal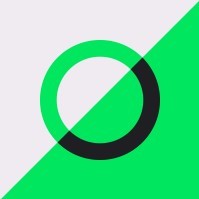 Onclusive
London, UK
Posted on Tuesday, October 24, 2023
About the Role:
The role of Insights Principal is to consult with and deliver analysis to a major technology client on online news, social, broadcast and print content across multiple markets. The successful individual will lead a multi-lingual client-facing team to deliver valuable insights and reporting to our clients. You will lead one of our vertically-integrated teams with client requirements at their heart, where team members take accountability for their part in the project and collaborate closely together to get the job done.
Your responsibilities:
You will begin with a team of 4 and there is a strong chance of expansion. You will foster a client-focused ethos within the team.
The core client deliverable is a mix of regular and ad hoc reporting across multiple languages. You will also be expected to act as an extension of the client's team, supporting them in serving insights to their internal stakeholders.
You will engage with our clients at a high level, starting with the client onboarding stage, project design and execution, through to the delivery of both ad hoc and regular reports on time and within budget.
You will talk through reports in person where desired by the client.
A key part of your role is to develop your team members on how to engage with clients and to deploy innovative techniques to derive insights.
You will engage with new technologies and techniques, including new platforms and systems such as project management software to support smooth running of the projects. You will embrace opportunities to apply key techniques and tools, including SQL, Excel, Python, Power BI etc. You must be willing to learn new packages and approaches.
Who you are:
5+ years' experience in media insights industry with track record of operating as a trusted consultant to clients and building strong, senior-level client relationships.
You possess a passion for data and analytics, demonstrating a strong analytical mindset and problem-solving abilities.
Excellent verbal and written communication skills
Establishing effective working relationships and stakeholders at all levels internally
You will have a passion for helping people be more effective and successful in their career
The drive to deliver excellent end-to-end client service
Positive attitude, work ethic and energy
Be self-motivated, focused and dedicated
Strong commercial acumen
Strong knowledge of Insights frameworks and methodologies
Profiency in coding language (SQL, Python) data visualisation tools (Tableau, PowerBI), advanced MS and Google suite skills.
What we can offer:
We are a global fast-growing company which offers a variety of opportunities for you to develop your skill set and career. In exchange for your contribution, we can offer you:
Competitive salary and benefits
Hybrid working in a team that is passionate about the work we deliver and supporting the development of those that we work with
A company focus on wellbeing and work life balance including initiative's such as flexible working and mental health support
We want the best talent available, regardless of race, religion, gender, gender reassignment, sexual orientation, marital status, pregnancy, disability or age.