Information Technology Project Coordinator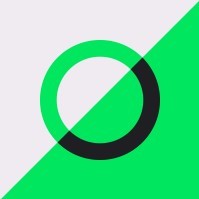 Onclusive
Administration, IT
Rabat, Morocco
Posted on Tuesday, November 14, 2023
About the Role:
The IT Project Manager is responsible for working with the Head of PMO and members of the Onclusive management team (central and regional) to deliver key projects across a number of different workstream, including HRIS, ERP, CRM, Infrastructure and operational platforms. This role does not have any technical responsibility or ownership of services, but is aimed at ensuring that each of the delivery teams are lined up, resourced and coordinated appropriately to efficiently deliver projects and services on the Onclusive road map. The roadmap includes mergers and acquisitions, enhancement and BAU projects. The Project Coordinator will work with colleagues such as Operations teams, BA's, local IT teams, Procurement and third-party vendors / providers to agree the project scopes, agree project objectives & milestones, resources, manage risk and issues along with the successful transition to service of the project to service. You will drive project teams to achieve these projects by building relationships, providing support and removing blockers to progress.
The position demands a confident well-organised character who has sound project management skills (PRINCE2, APM, KANBAN / Agile), a good understanding of technology (Networks, Desktop, Office Moves, Data Centre Moves, Business Applications and Security Applications), but most importantly is enthusiastic and dynamic. They should have common sense, drive, structure and the willingness to work with colleagues to 'make things happen', whilst maintaining the highest standards. They must remain composed under pressure, be able to comprehend a dynamic work place and make the right decisions. The individual needs to be a self-starter.
Your responsibilities:
Lead and manage the full life-cycle of complex projects from business case, initiation, planning, execution, transition to service and close / review.
Drive the delivery of projects.
Manage and engage all stakeholders effectively.
Manage and engage with all members of the ETS leadership team and exec's.
Deliver projects that are fully aligned with the roadmap to ensure.
Financially manage the projects.
Provide regular reports and manage risk / issues.
Ensure projects meet the compliance objectives in line with InfoSec, Corporate and legal.
Ensure all new products and services are properly provisioned, and transitioned to support and service correctly.
Manage assigned internal and external resources to achieve project success.
Who you are:
You will have a professional level certification (PMP, PRINCE2 or equivalent) and in Agile methodologies.
You will have a strong command of advanced project management techniques.
You will be able to manage large complex projects group-wide to meet project scope, schedule, cost, quality and customer satisfaction targets.
You will have a strong command of the technology to include, infrastructure, Security tools, Corporate applications, Digital Projects, Office and Data Centre Moves.
You will have strong written and spoken communications (English).
You will be able to comfortably communicate with technical resources.
You will have Director level business management.
You will prioritise effective leadership, collaboration and teamwork over blind processes and procedure.
You will be capable of managing assigned internal and external resources to achieve project success, and contributing to the development of more junior teammates.
You will provide leadership and mentorship to project team members and stakeholders.
You will be able to exercise project and Programme level influence on project stakeholders at the department level.
Qualifications required:
Essential:
PMP/Prince2 / Agile or equivalent professional certification
Master's degree in Computer Science INPT / EMI / ENSIAS / EHTP / ENSIA
A total of 6 years experience, with 3+ years project management experience
Past experience in a technical delivery role
Fluent in English
Desirable:
Related business / IT related certifications (e.g.,ITIL, CISSP)
Experience in M&A projects
French and / Spanish speaker
Competencies:
Basic computer literacy including the Office suite
Able to work independently without supervision
Strong written and oral communications
Professional demeanour
Strong organisational skills
Strong interpersonal skills
Fluent English speaker
What we can offer:
We are a global fast growing company which offers a variety of opportunities for you to develop your skill set and career. In exchange for your contribution, we can offer you:
Competitive salary and benefits
Hybrid working in a team that is passionate about the work we deliver and supporting the development of those that we work with
A company focus on wellbeing and work life balance including initiative's such as flexible working and mental health support
We want the best talent available, regardless of race, religion, gender, gender reassignment, sexual orientation, marital status, pregnancy, disability or age.
Seniority Level
Mid-Senior level
Industry
Public Relations and Communications Services
Employment Type
Full-time
Job Functions
Project Management