Head of CRM (Salesforce) Technology Services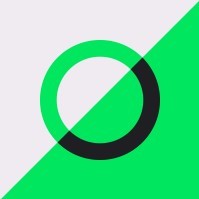 Onclusive
IT, Sales & Business Development
Casablanca-Settat, Morocco · Casablanca-Settat, Morocco
Posted on Tuesday, November 14, 2023
*THIS ROLE IS BASED IN RABAT*
About the Role:
To maximize the return on investment in Onclusive's enterprise CRM system (Salesforce) by harmonising understanding, consistency of use, adoption, data integrity, integrations and requests for product development across all internal functions and markets.
This is a hands-on role and you will regularly work with other stakeholders and cross-functional teams acting as a bridge between the technical, business and back office teams to ensure the technology solutions meet the needs of the business and deliver value added benefits.
Your responsibilities:
Lead on business and process change implementation, providing input and solutions in relation to the CRM system.
Lead on a consistent and appropriate adoption of the CRM system across Onclusive.
Provide training and support through face-to-face training and production of online resources, for all teams to ensure maximum benefit from working with the CRM.
Ensure all training support documentation remains current and relevant to assist with consistent usage.
Ensure the approach to data integrity in the system is regularly reviewed and action taken to ensure consistency and reduce duplication or inaccuracy.
Champion adoption of the CRM creating a wider understanding of the value it brings.
Work with teams across ONCLUSIVE to identify priority areas for development that have the most impact, be it on customer satisfaction, revenue or improved ways of working.
Work closely with IT and Innovation teams, in addition to our suppliers, in order to deliver maximum benefit from the CRM.
Development of dashboard/reports which can be regularly updated with key performance information and shared with Managers across the organisation.
Identify areas where the system is under-used or could provide improved ways or working and raise with the appropriate managers.
Continually review, maintain and improve processes that deliver benefit to both staff and members.
Who you are:
You will have experience in change management.
You will have at least 5 years experience working at a management/leadership level.
You should either be able to demonstrate line management or senior stakeholder management experience, and be able to show you can work on strategy/transformation.
You will have experience in project management.
You will have prior knowledge of software development lifecycle (as a client).
You will be well versed in data management.
You will have an understanding in working with cross-functional teams.
You will have a proven success in leading CRM transformation, integration and adoption processes.
You will have experience in product management.
You will have outstanding communication skills.
You will be a proven analytical thinker.
You will have a proven ability to develop and deliver effective training.
You will have solid presentation skills.
You will be solution orientated.
What we can offer:
We are a global fast growing company which offers a variety of opportunities for you to develop your skill set and career. In exchange for your contribution, we can offer you:
Competitive salary and benefits
Hybrid working in a team that is passionate about the work we deliver and supporting the development of those that we work with
A company focus on wellbeing and work life balance including initiative's such as flexible working and mental health support
We want the best talent available, regardless of race, religion, gender, gender reassignment, sexual orientation, marital status, pregnancy, disability or age.